We Bake FRESH Breads!  We offer fresh baked bread on a daily basis.  Some of our offerings are:
Cream Bread (Plain, seasame seed, or poppy seed)
Vienna loaf
French Baguette
Light Rye
Asiago Cheese
Multi-Grain
Wheat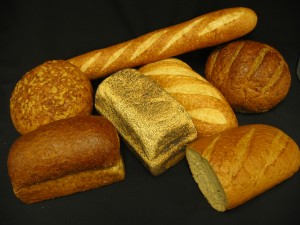 Also, make sure to pick up a dozen of our famous "Butterflake" rolls.  We package them 1 dozen per bag.